At first thought grandma and drum might seem mutually exclusive words. Watch a music therapist or a drum facilitator lead a drum circle of older adults and you might just change your mind.
Drum circles can be a big hit with older adults when properly introduced and paced. I often include a drumming portion in my music enrichment sessions at area assisted living facilities.
Even more special is leading a intergenerational drum circle of assisted living residents, preschoolers, and their parents. The energy, smiles, and verbal exchanges are a total blast.
Recently, I started offering Families in Rhythm (F.I.R.) through the Hays Recreation Commission. This 50 minute session had the residents still talking about the children and their experiences in the group two days later.
Here are a few details about an F.I.R. sessions.
There are lots of rhymes, singing, drumming and moving by those in attendance.
The WHOLE family age 3 – 99 can enroll and take part.
Those without a family member can enroll and be a part of our rhythm family.
No prior drumming experience is required.
All percussion equipment is provided.
If you live in the Hays, KS area, I encourage you to sign-up for our next group here.
Whether or not you live in the Hays area, here is a fun, simple chant you can use with an intergenerational drum group. I give you 4 examples of endless ways the group can modify the playing of the chant.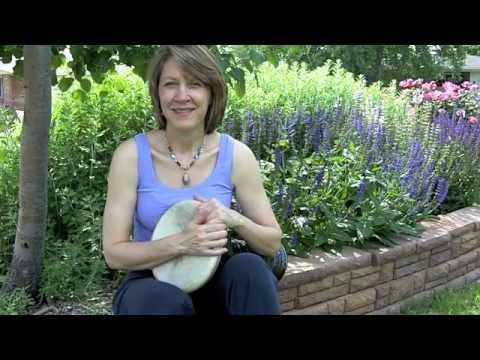 Have you ever taken part in an intergenerational drum group? If so, please share your experiences in the comments below.
* Would you like to know about upcoming groups in the Hays, KS area? Join my email list here so you can get in on the musical fun!
Related articles